Testimonials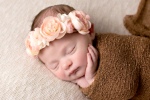 Taryn S
nzaPhotography is an amazing investment your family can make to truly capture once in a lifetime milestones. The whole experience is so much more than just getting a few pictures taken. Nicole has such artistic creativity to truly capture the amazing love and heartfelt emotions of having a newborn. My husband and I chose nzaPhotography to do our bump and newborn photos when I was pregnant with our first child. Our bump session went amazing! Nicole understood my vision with such ease it made what could have been an awkward outing so much fun; even my husband who absolutely hates getting photos taken, enjoyed himself. I was a bit self conscious to preview our gallery since I am super critical and am not photogenic in the least, however I fell in love with all of them! I couldn't believe how stunning, timeless, and classic the photos turned out. Any pregnant woman knows that at 8.5 months pregnant, one is not feeling too glamorous, yet these photos made me feel so beautiful. It was such a treat to help embrace the final days of pregnancy. Our newborn session was equally as incredible. Our daughter, who in those first few weeks hated being messed with in the least did not make a peep. My husband and I were so impressed watching Nicole move our little one into the most picture perfect positions; it actually taught us a few tricks to get her to sleep a bit more easily. Nicole even captured a few rare smiling shots, which our parents adored. The newborn session was so intimate and relaxing, that we really got to celebrate our new addition in the midst of all the excitement. Nicole even came to our house to preview the newborn gallery and really help us pick the right prints to create a beautiful arrangement. The photos are truly pieces of art featuring our family, which we will cherish for many years to come.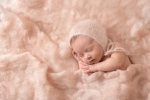 Tori R
Nicole was wonderful to work with! As a first time mother, I was very nervous to have someone else handle my baby, especially when she was only a few days old. Nicole was so gentle that my husband and I quickly felt at ease. She helped us to relax and capture photos that we will look at for a lifetime. Nicole listened to what we wanted in the photos while capturing some of the tiny features she knew we would want as well. The process from start to finish was easy because Nicole worked around our schedule. She was even able to answer some of my "new mom" questions. We will definitely work with her again! I would not want anyone else handling my newborn for photos!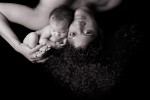 Mandy R
From the first call with Nicole, I knew I had found the right person to help me capture the first days of my little girl's life. Nicole explained the process and what I could expect. She also gave me some tips for what to bring, what to wear and in general made me feel at ease. As a new mom, the thought of leaving my house with my 11 day old bundle was admittedly overwhelming. We were of course late arriving, but Nicole immediately put me at ease and reassured me that she had set aside time to spend with us and that we could take our time to feel comfortable. My daughter was colicky, having latch issues and in general not a very calm newborn. I was worried that we wouldn't get ANY of the sweet sleeping baby pictures, but Nicole knows her craft well! The room was nice and cozy warm, and it had a very calm feel. Rosalie was the perfect sleeping baby, and I honestly thought about inviting Nicole back to my house for a little stay!! Seriously. Nicole let me know that we could stop when needed, and even suggested a local resource to help me with my breastfeeding struggles. As a new mom, it can be a little scary having anyone else hold your baby, but my daughter's safety was always at the forefront for Nicole. She had such a gentle touch with her, and she responded to what was most comfortable for Rosalie. I had fun and felt relaxed during our session watching my sweet girl sleep. I was always within arm's reach. Nicole encouraged me to be in one of the photographs with my daughter, and I am ever grateful that she did! You feel many things as a new mom, but photogenic isn't necessarily one of them. Nicole was able to photograph me with my daughter in a way that was very flattering and comfortable.
Stephanie C
"We have had the pleasure of Nicole capturing those precious newborn moments for both of our daughters. The session itself is so relaxing, which is important to me in those sometimes overwhelming post-partum seasons. She takes every care with the newborn: she's so patient for just the right moments, she keeps her studio nice and warm for baby, and she is a complete professional when it comes to achieving those oh-so-precious poses! I remember watching her with my now 2-year-old and thinking, "I wonder if I can get her to come to my house and get the baby to sleep like that in her crib!" (I actually did use some of her baby sleep tricks I learned during the session back at home.) My husband and I are always thrilled with the results when we see the proofs. If you have any hesitation at all about choosing Nicole for your newborn photo session, throw those doubts out the window right now and book it! You won't regret it."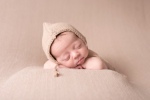 Courtney B
Nicole truly provides a wonderful photography experience. Her studio is warm and inviting. It feels like you are in the comfort of your own home. She was kind, loving, and gentle with our brand new baby. I felt completely comfortable with her handling my newborn. Nicole values a new mother's time and knows how it may be difficult to get out of the house. She came to my home to present my gallery. Immediately tears welled up in my eyes when viewing the presentation. She helped guide me through the process of selecting my collection. The quality of the products was wonderful and I received them promptly. Every time I walk past the photographs in my house, I smile.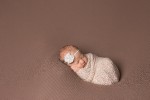 Joelle & Carl H
Our time with Nicole and nzaPhotography was fantastic! Her gentle way with our newborn and her creativity with our shoot made it an enjoyable and worry-free experience and gave us a memory we will cherish always. Thank you for being so attentive to a million little details during our session that made it an enjoyable experience for all of us- even our two year old. We had a blast!
Amy G
Nicole's patience is unbelievable. During our newborn session I called her the "Baby Whisperer" - she really took her time and knew what to do to get the perfect photos. I will treasure them always and only wish I had taken my son to Nicole when he was born 4 years ago! I can't say enough good things about Nicole! She is a fabulous photographer, but honestly, the reason I have continued to use her isn't just because I love the photos she has taken of my children. It's about what she does to "capture" those photos. She is so patient and truly has a talent for photography that goes well beyond the lens. She takes the time to work with children to make them comfortable while still getting a great photo. During the photo shoot when my daughter was 17 months old, I wasn't sure we would get many good photos. I was shocked when I saw the magic Nicole did! She captured some excellent smiles that I will always treasure. Trust me, my daughter wasn't exactly in the best mood and yet somehow Nicole still did a great job! She is worth every penny! I love photos and they are something your family will treasure forever - passed down to each generation!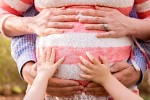 Stephanie C
We have been happy clients of Nicole's for almost four years. She started photographing our firstborn when he was just a few months old, and she's been clicking away at all our babies ever since! Her sessions are very low-stress and she knows exactly how to take care of a baby at all the various stages of that ever-changing first year. We have photos we treasure of our son, who is a hambone to the core, and our daughter, who was quite difficult to photograph in that first year. The great thing about Nicole is that she goes the extra mile to make each baby's personality shine, even when that personality is being a little difficult! She recently also did a family/maternity shoot for us and delivered gorgeous shots! There's honestly a lot of maternity photography out there I'm not a huge fan of, so I didn't know how I'd react to seeing maternity photos of myself. But she did a great job of knowing my style and taste and I couldn't be happier with her treatment of my belly! Bottom line: she's great fun to work with, she knows babies, she loves kids, she works hard to make sure you're happy. What's not to love?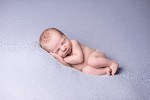 Katie R
The photos are amazing!! We could not be happier! I know we will have a hard time deciding what to buy, they are all so fantastic!! I have already referred you to a number of friends.
Melissa O
Initially, I had some nervousness about our family's session. One of our children is special needs and our baby had colic at the time. Nicole, however, radiated patience and empathy whilst staying focused and professional. Quite the balance! The session, as well as the final product, was everything we could have hoped for! It was simple, beautiful, and captured the essence of our family. Nicole really is the ideal forever-photographer. The detail she is able to capture, the moments, the feeling.. She has a rare gift. I recommend her every chance I get so others can be as fortunate to have such a positive and lovely experience.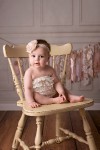 Kelli F
Nicole is such a creative newborn/baby photographer! She always produces excellent work and is very professional. I appreciate that she listens to what I want as well as brings her knowledge and individuality to each session!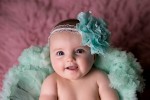 Brooke B
You are amazing!!! The images you captured of Beckett are gorgeous! I could not be happier with the way things turned out! Thank you SO much! We are thrilled with the portraits!
Kim I
Nicole is amazing! I was having a very fast birth and called her on the way to the hospital. She got there as soon as she could even though she was our backup photographer! Unfortunately she missed the birth. She still took tons of photos of all the important things, like the baby being weighed, his toes, his first latch & daddy's proud face. Those memories will always be clear and never fade thanks to Nicole!
Lisa V
Nicole has a way of capturing the big, creative personalities of the smallest little darlings! Beautiful photos that are more like works of art!